Equipment marketplace
Your quote cart is empty!
Buy
Quote Cart
Your quote cart is empty!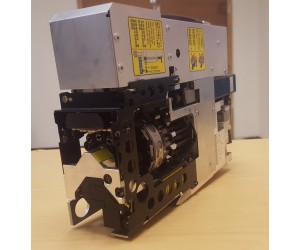 TK737 - Fuji HZ0D1 V12 Head
Images
Generate PDF
Brand:
Fuji
Product Code:
HZ0D1 V12 Head
Availability:
In Stock
Price: $0.00
Ex Tax: $0.00
FUJI NXT V12 Head
Specifications
V12 head Unit type: HZ0D1
Number of nozzles 12
Part size 0402 (01005) to 5 x 5 mm
(up to 7.5 x 7.5 mm for 6 nozzle operation)
Placement part height: 3 mm
Placement part height (upper surface): 3 mm
Part supply method *1 W8 to 12 (W16) tape feeders
Applicable modules *2 NXT-2 (M3-2 / M6-2)
Modules • NXT-2 (M3-2 / M6-2)
The V12 head is chip placing head that can place chip parts from size 7.5 mm down to very small parts at very high speed. The V12 head extends the functions of the H12HS head *, and makes throughput (production efficiency) even higher
Write a review
Your Name:
Your Review:
Note: HTML is not translated!
Rating:
Bad
Good
Enter the code in the box below: