Cross-
border
Recovery


A Mexican sub-contractor mentioned a secure area of their plant, housed crates of brand new Panasonic SMT equipment.
It transpired that General Motors had purchased the equipment, four years previously, for the subcontractor to manufacture components on their behalf.
When GM changed their plans the equipment somehow got overlooked, and because it had been imported tax-free under the Maquiladora program, and never used, the sub-contractor was in an awkward position.
They were also frustrated, as they had a need for some of the equipment but couldn't use it.Further investigation discovered more brand new equipment bought for the same project, held in a bonded warehouse across the border in Laredo, Texas.
Sensing an opportunity, we contacted GM. Six weeks later we reached the right person and negotiated a deal to buy the equipment from them.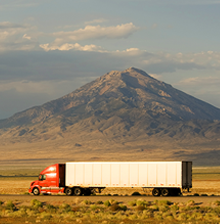 The equipment at the plant had to be re-exported back to the USA, before some of it was be re-imported back into Mexico and sold to the subcontractor, with the rest going into our general inventory.
The equipment held in bond was even more problematic. Some had been made in Japan and some in Germany, meaning there were multiple sets of tariffs to deal with and much of the original paperwork had been misplaced.
After complex negotiations, we managed to secure its release from bond. Uniquely, we sold a significant amount of the inventory back to Panasonic who had customers waiting on delivery dates.
As far as we know, selling brand new equipment back to the company that made it—was an industry first.