Industrial Investment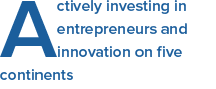 Tekmart invests in companies and products we believe have the potential to outperform in their respective markets.
Our investments are also characterized by a belief that bringing our expertise to the mix will significantly improve a company's chances of success. Many of these investments are made in emerging markets where our unique blend of know-how, logistics and international experience can rapidly transform an operation.
Configuring the most efficient production line, maintaining quality assurance, and implementing better supply chain management are some of the ways we can improve a company's outlook.
Companies Tekmart have successfully invested in, range from a manufacturer of motorbike components in India, to Brazilian and Chinese consumer electronics factories.