technology transfer


Several auctioneers and liquidators were already in negotiation, which meant we were late to the table. We made a presentation to Sony, highlighting our specialized EMS knowledge, combined with the advantages of our global reach plus the financial benefits that a consignment program could bring them.
Sony ended up consigning us the entire plant, including 30 SMT lines on a 90 day contract. 30 days into the deal, Sony's sister plant in Tijuana, was acquired in its entirety by Foxconn as a result of Sony's decision to completely cease manufacturing TVs in North America.
Consequently, Sony invoked a clause in our contract and requested we buy the equipment we had hitherto been handling on consignment, meaning we had to finance the deal at short notice.
We had previously initiated discussions with the Indian conglomerate Videocon, who were looking to set up an LCD TV plant to capitalize on India's fast growing middle class. Subsequently we
placed much of the equipment with them, as part of a larger technology transfer program.
Tekmart assembled a team of former Sony employees plus Tekmart personnel: comprising engineers, technicians and logistics experts who were contracted to Videocon for 6 months to set up the plant in Aurangabad, India.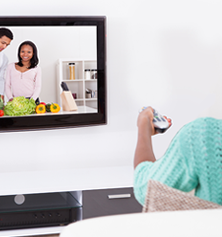 Their collective knowledge benefited Videocon significantly by accelerating time to market. Through the rapid implementation of production lines, quality assurance systems, supply chains and training, the team's contribution was critical to Videocon's smooth entry into a competitive marketplace.
Videocon was pleased to grab a piece of a booming market, while we earned a return on our investment in a timely manner.