Mobilizing India & Greening Europe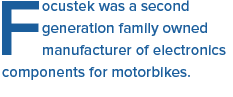 The business approached us about buying surplus equipment and we saw a larger opportunity to acquire the business, which we did in a JV with a Korean partner.
The newly established JV quickly won a contract to produce ignition systems for Mitsubishi and contracts for other brands soon followed. Within a few years we profitably divested our shares to another Korean company who were also looking to invest in India.
The experience equipped us with the requisite local knowledge to open a Tekmart sales and business development office in Delhi, where we continue to benefit from a grass roots understanding of India's many economic opportunities.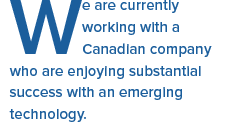 They develop battery management systems which monitor and manage the charging and discharging of lithium batteries, maximizing their performance and range of useful life.
These systems enjoy multiple applications including green energy storage, smart grids, and electric vehicles. Consequently the company has built an impressive client base. Although perhaps not surprisingly, given their location, clients are skewed to North America.
Our global outlook combined with an ear-to-the-ground local presence, inspired a partnership to help realize their considerable potential. As a result we are committed to increasing the company's European penetration by advising them on strategic alliances and JVs.