Equipment marketplace
Your quote cart is empty!
Buy
Quote Cart
Your quote cart is empty!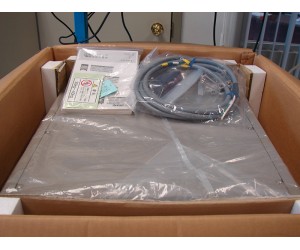 TK219 - Kikusui PAN110-10A Power Supply
Images
Generate PDF
Brand:
Kikusui
Product Code:
PAN110-10A Power Supply
Availability:
In Stock
Price: $0.00
Ex Tax: $0.00
Kikusui PAN110-10A Power Supply
Brand: Kikusui
Model: PAN110-10A
Type: Power Supply
Serial: EM000516
Model Specifications:
The PAN-a series is a high performance, highly reliable DC power supply
unit featuring regulated vairiable voltage. These units are suitable for use
in a range of fields including research and development, quality control,
and production. The PAN-A series consists of a pre-regulator using FETs
and a series regulator using power transistors, providing the high-quality
input characteristic of tha latter as well as the low power-source harmonic
distorsion of choke input type phase control.
To achieve the high reliability and safety important for power supply,
components of sufficient derating and long-proven mounting tchniques
are used throughtout. All models are carefully designed and furnished with
over voltage protection (OVP) and various safety functions.
Write a review
Your Name:
Your Review:
Note: HTML is not translated!
Rating:
Bad
Good
Enter the code in the box below: