Equipment marketplace
Your quote cart is empty!
Buy
Quote Cart
Your quote cart is empty!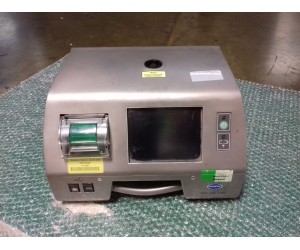 TK765 - Hach 3413 Particle Counter
Images
Generate PDF
Brand:
Hach
Product Code:
3413 Particle Counter
Availability:
In Stock
Price: $0.00
Ex Tax: $0.00
Hach Particle Counter Model 3413
Brand: Hach
Model: 3413
Type: Particle Counter
Serial #: 1109525013
Product details:
Power requirement: Adapter (included in the ship kit): 100-240 VAC, 2.5 A, 50-60 Hz
Instrument: 24 VDC, 75 W maximum
Installation category: i
Protection class: m
Pollution degree: 2
Altitude: 2000 m (6562 ft)
Light source: Long Life Laser™ diode with 10-year Mean Time To Failure (MTTF), Class 3B Laser, 810 to 852 nm, 50 mW maximum
Pump type: Air vacuum, rated for continuous use
Count display: Color % VGA TFT touch screen
Interface: Windows CE®-based
Maximum count shown: 9,999,999
Delay time: 00:00:06 to 23:59:59
Sample and hold times: Sample: 00:00:01 to 23:59:59 Hold: 00:00:00 to 23:59:59
Count alarms: 1 to 9,999,999 counts
Data storage: 50 to 5000 samples, scrollable on Historical Data review screen 3000 is the default value
Count cycles: Up to 100 while in automatic mode
Locations: Up to 999
Exhaust port: 3/8-in. NPT thread
Write a review
Your Name:
Your Review:
Note: HTML is not translated!
Rating:
Bad
Good
Enter the code in the box below: